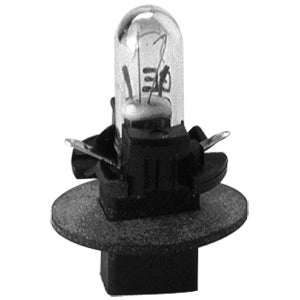 Product Details:
Screw In Light For Pro- Comp Ii Tach

Bulb & Twist In Socket No. 86

Product # 3219
Replacement bulb and socket assembly for all Auto Meter pedestal tachometers and some in-dash tachometers featuring shield light. Does not work with Digital & LED Lit gauges (i.e. Cobalt, C2, NV, Phantom II, Sport-Comp II, Ultra-Lite II).