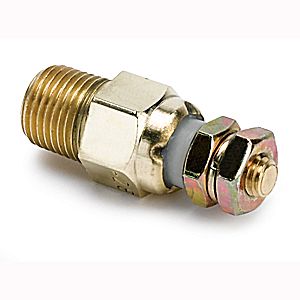 Product Details:
Elec Cyl Head Replacement Sender

Short Sweep Electric Temperature Sender

Product # 2259
1/8" NPT Replacement for Short Sweep Electric Cylinder Head Temperature gauges, and for gauges using sender #2258 in shallow depth areas.

This sender only works with 1995 and later gauges. This sending unit can also be used for short sweep electric water, oil, and trans temperature gauges where sending unit clearance is an issue.