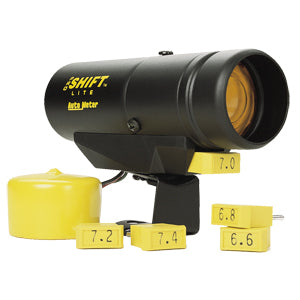 Product Details:
Pro Shift-Lite (Std Elec Ign)

Pro-Shift Lite

Product # 5340
Comes with 3k RPM test chip.

Point/Electronic ignition. Works on 4, 6, or 8 cylinder engines utilizing (2,3, & 4 pulse ignition signals)

Purchase RPM pill kit (sold separately) for the desired RPM range that light will need to activate.