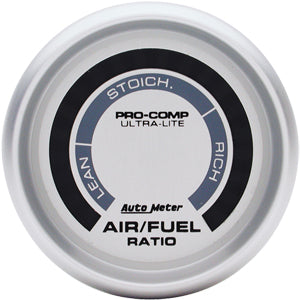 Product Details:
2" Air/Fuel Ratio, Elec, Ultra-Lite

Air / Fuel Ratio

Product # 4375
Size: 2 1/16" (52.4mm)
Type: Digital
Range: Lean - Rich

Notes:
Will work with most factory narrow-band O2 sensors. May require model 2244 in the Accessories Section.
LED digital display.
Will not work with Wide Band O2 sensors, please check your application.
Gauge has no provision for lighting.